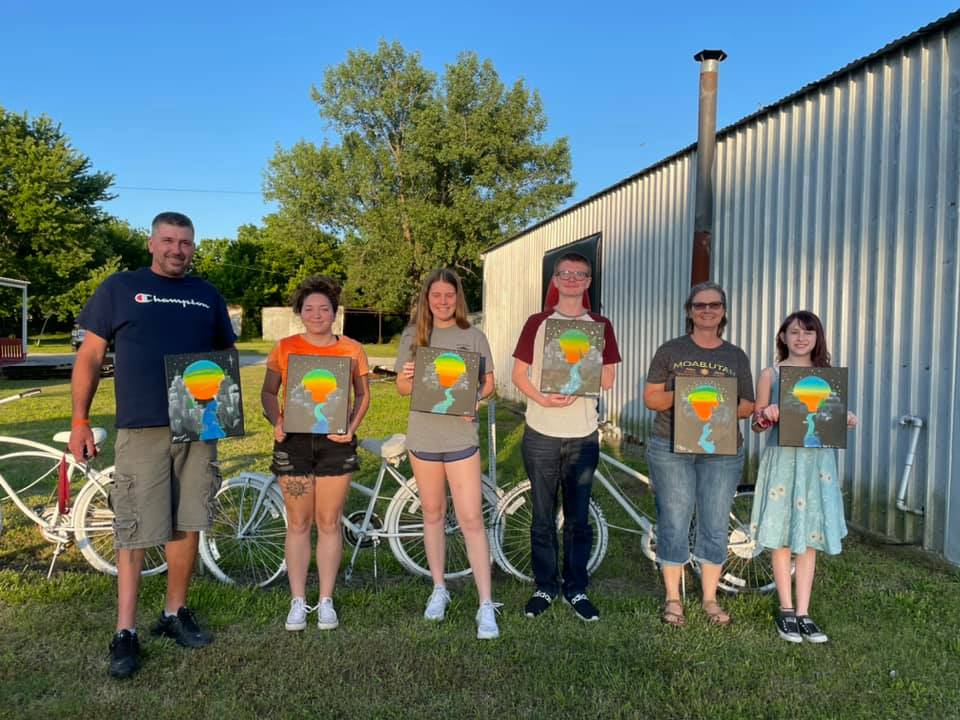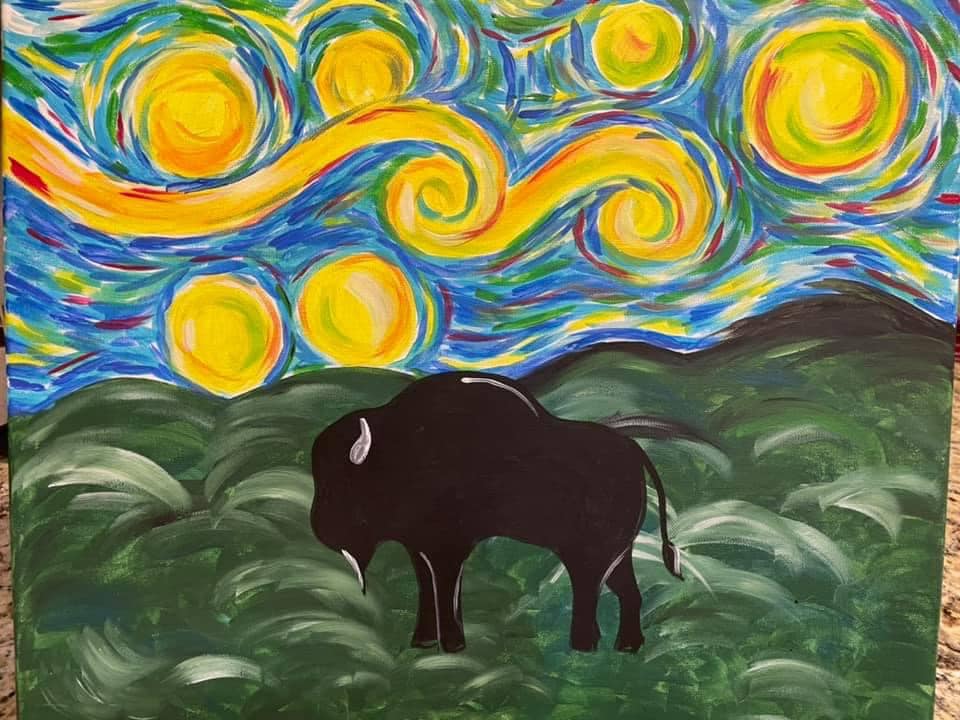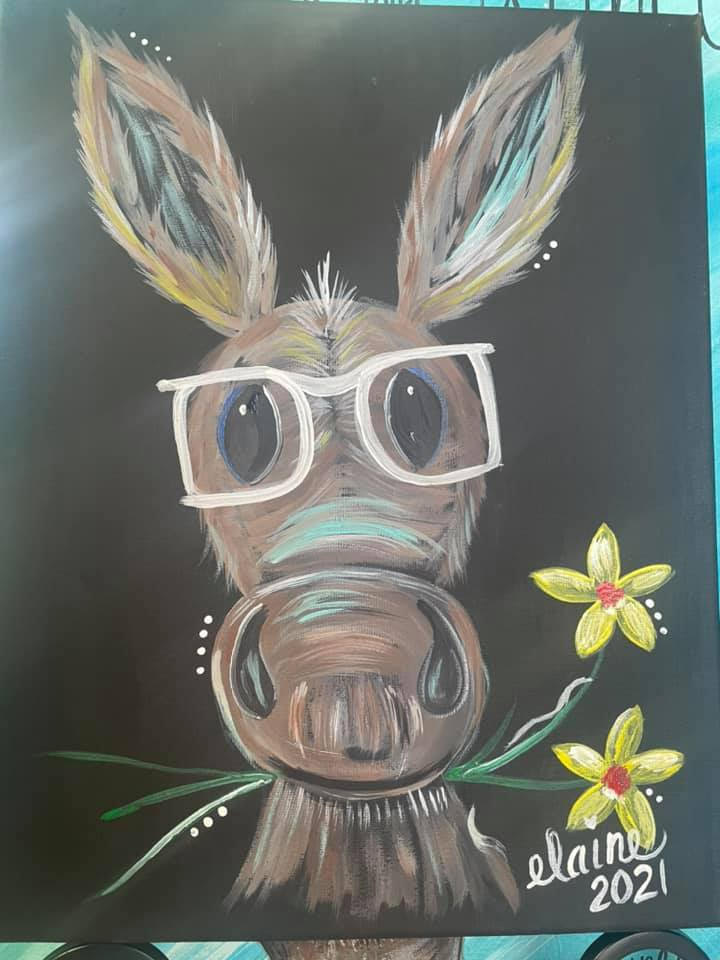 Kids Paint Class
Teacher: Elaine Wilson


Students will complete one painting in a two hour period.
Elaine will be teaching painting techniques, color mixing, and will share her knowledge of art history and artists.
This class is fast-paced and fun. Artists of all ages are invited to paint.
No experience is necessary to be successful in this class.
Date: Class will be the third Thursday of each month, beginning January 20, 2022.
Cost: $25 and all supplies are included
Elaine will collect all payments at the beginning of class
Ages 6 and up.
Grown-ups are welcome too!
This class is for students and adults of all ages and skill levels
Minimum number of students is 10 and maximum is 30
Contact Elaine with any questions: sjewilson1957@gmail.com
About Elaine:
I have been teaching painting classes since 2016.  I teach private and group classes and have taught classes to all ages of artists and non-artists as well.  I have degrees in Business Administration and Management of Human Resources.  I opened a private studio in January of 2019 in Dewey, Oklahoma.  I travel to several locations each month to teach group painting classes.